Alexis Ahlert
---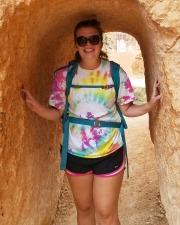 Biography
—
Advisor: Georgios Tsoflias
Education
—
, University of Colorado Boulder
Research
—
Alexis Ahlert is a MS student studying hydrogeology and geophysics. Her past project has involved using hydrogeologic modeling to better understand pore pressure transfer between oil and gas wells. In the future, she will be working on a project relating to induced seismicity.
Selected Publications
—
Ahlert, A., R. Simon, M.R.M. Brown, and S. Ge, 2018, Investigating Hydraulic Communication Between Wells During Hydraulic Fracturing Treatments in the Piceance Basin, Colorado, USA, presented at 2018 Geological Society of America Annual Meeting, Indianapolis, IN, 4-7 Nov.