Cody Barnett
---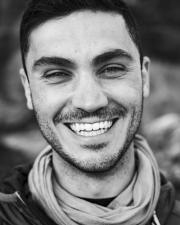 Contact Info
Slawson Hall, Room G170
Lawrence

---
Education
—
B.S. in Marine Science (Oceanography), University of Maine
Research
—
Cody is a MS student studying glaciology and ocean-ice interactions. Prior to arriving at KU, Cody studied geophysical application for earth observations in both marine and cryosphere settings. His prior work included multi-beam bathymetry and ice-penetrating radar surveys in both Maine and Alaska, respectively. His current research focuses on using historic NASA Operation IceBridge radar to investigate how both basal melt rates and basal crevasse morphology have changed over the last decade for ice shelves in both northern Greenland and Antarctica. 
Research Interests:
Ocean-Ice Interactions
Basal Crevasse Morphology
Changes in the Cryosphere
Geophysical Methods for Observing the Cryosphere
Selected Publications
—
2019
C.T. Barnett, L.A. Stearns, J.D. Paden, C.J. van der Veen. 2019 Quantification of Sub-Shelf Melt Rates and the Effects on Basal Crevasse Propagation along Tidewater Glaciers in Northern Greenland. American Geophysical Union (AGU) Annual Fall Meeting. San Francisco, USA. 
2018
C. Barnett, S.W. Campbell, M.J. Borreggine, G. Goss, I. Henzmann, R. Miller, L.M. Kaluzienski. 2018. Ground-Penetrating Radar Ice Thickness Survey of Mathes, Llewellyn, and Tulsequah Glaciers on the Juneau Icefield, Alaska and Canada. American Geophysical Union (AGU) Annual Fall Meeting. Washington, D.C., USA.