Tom Neal
---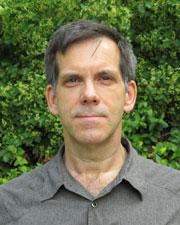 PhD Student, Sedimentary Geology
Contact Info
Ritchie Hall Room 354
Lawrence

---
Education
—
M.S. in Physical Oceanograph, Naval Postgraduate School, Monterey, CA
B.A. in Geology, Miami University, Oxford, OH
Research
—
Integrated field and hydrodynamic modeling of the sedimentology, geomorphology and oceanographic controls of Holocene and Miocene marine carbonate platforms: offshore Malaysia. 
Awards & Honors
—
2018 AAPG Foundation Nancy Setzer Murray Memorial Grant-in-aid for Ph.D. research.
2015 Geological Society of America's/ExxonMobil Bighorn Basin Field Program, Cody WY. 
2014 ExxonMobil/Geologic Society of America Student Science Award and grant for MS research.
2014 Geologic Society of America Alexander Sisson Research Award for MS research in the Caribbean.
2014 AAPG Foundation R Dana Russel Award and Grant-in-aid for MS research in oceanography.