Dr. Jennifer A Roberts
---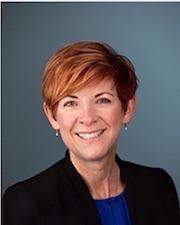 Professor
Vice Provost for Graduate Studies
Natural Sciences and Mathematics
Contact Info
Slawson Hall, room #170 C
Strong Hall, room #213
University of Kansas
1414 Naismith Dr.
Lawrence, KS 66045
---
Education
—
B.S., Trinity University, 1995, San Antonio, TX
Ph.D., University of Texas at Austin, 2000
Research
—
My research program focuses broadly on microbe:mineral interactions and the geological and ecological implications of these interactions in subsurface environments. My program currently has three separate but interrelated thrusts—microbial attachment to mineral surfaces; nutrient-driven microbial silicate weathering, and low temperature-dolomite precipitation.
Teaching
—
I teach introductory geology, geomicrobiology, ethics and a range of specialty courses in at the intersection of energy and environment.