Dr. Michael Halford Taylor
---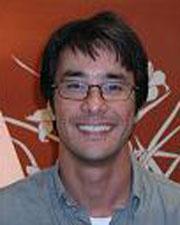 Natural Sciences and Mathematics
Contact Info
University of Kansas
1475 Jayhawk Boulevard
Lawrence, KS 66045
---
Education
—
Ph.D. in Geology, University of California, Los Angeles, 2004
Research
—
I am a field geologist. My research focus lies in understanding the processes associated with deformation of the continental lithosphere, and is firmly grounded in the acquisition of field-based observational data. Because orogenic belts span vast areas, remote sensing is also required to fully portray the behavior of an actively deforming mountain range. The integration of field observations, structural analysis, geochronology, remote sensing, and space geodesy to quantify fault system behavior over various time scales comprises the core of my research.
Research interests:
Geometry, kinematics, and earthquake potential for active fault systems
Mechanics of continental deformation with emphasis on the Himalaya, Tibet, Turkey, and the Andes. Extensional tectonics of the East African Rift.
Teaching
—
Teaching interests:
Structural Geology
Field Mapping
Neotectonics
Tibet
Himalaya
Grants & Other Funded Activity
—
Collaborative Research: Dry Rifting In the Albertine-Rhino graben (DRIAR), Uganda. EAR-NSF. $417798.00. (12/1/2020 - 11/30/2024). Federal. Status: Funded
Topographic Development of the Southern Gangdese Range, Tibet: Birth of the Yarlung River and the Internally Drained Tibetan Plateau. National Science Foundation. $225135.00. (9/1/2019 - 10/31/2022). Federal. Status: Funded
Collaborative Research: Filling in the Central Himalayan Seismic Gap: A Structural, Neotectonic, and Paleoseismic Investigation of the Western Nepal Fault System. 13460. National Science Foundation. $335684.00. (8/15/2018 - 7/31/2021). Federal. Status: Funded
Service
—
<div class="">Editorial Board for<i> Geology</i></div>